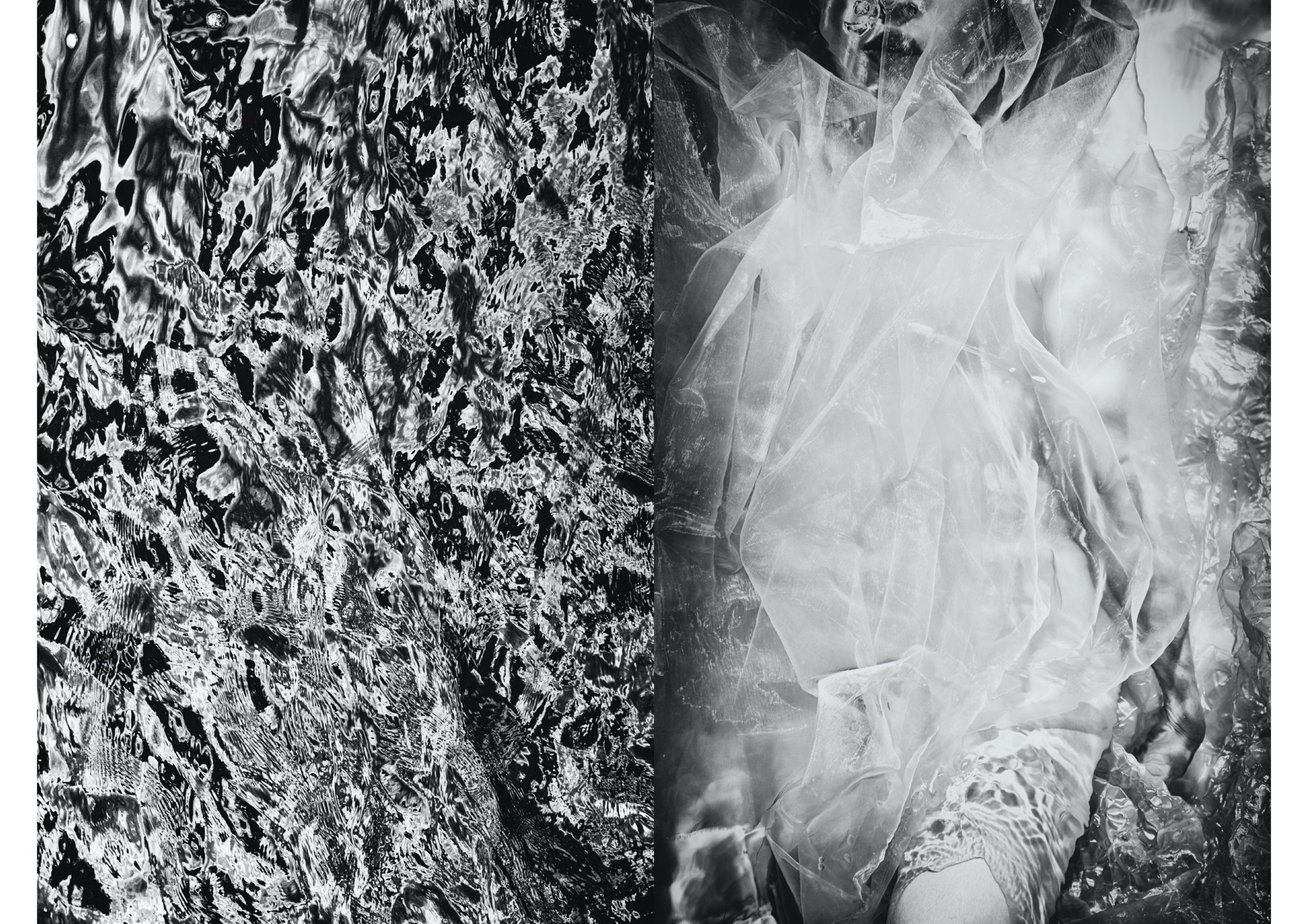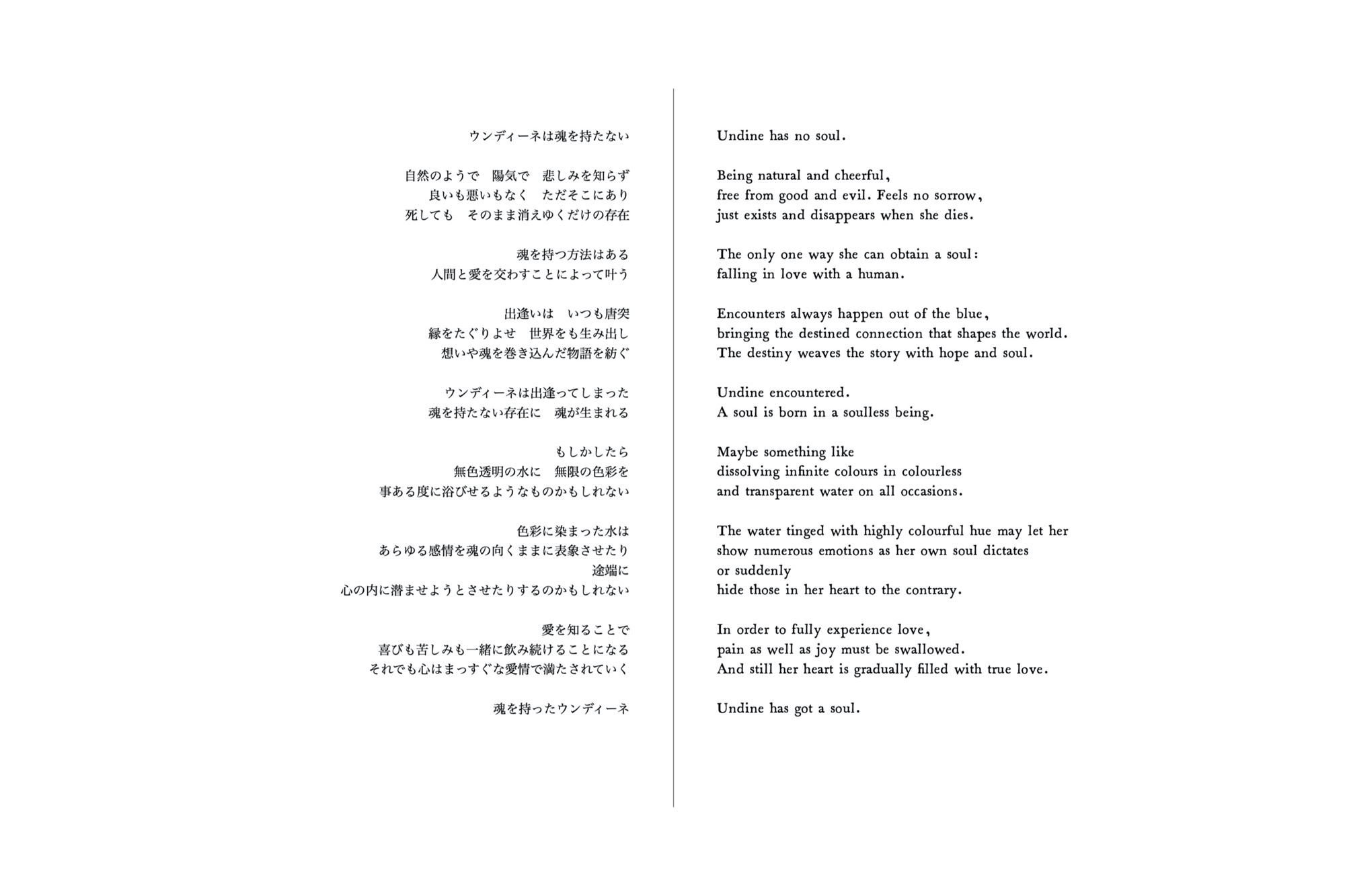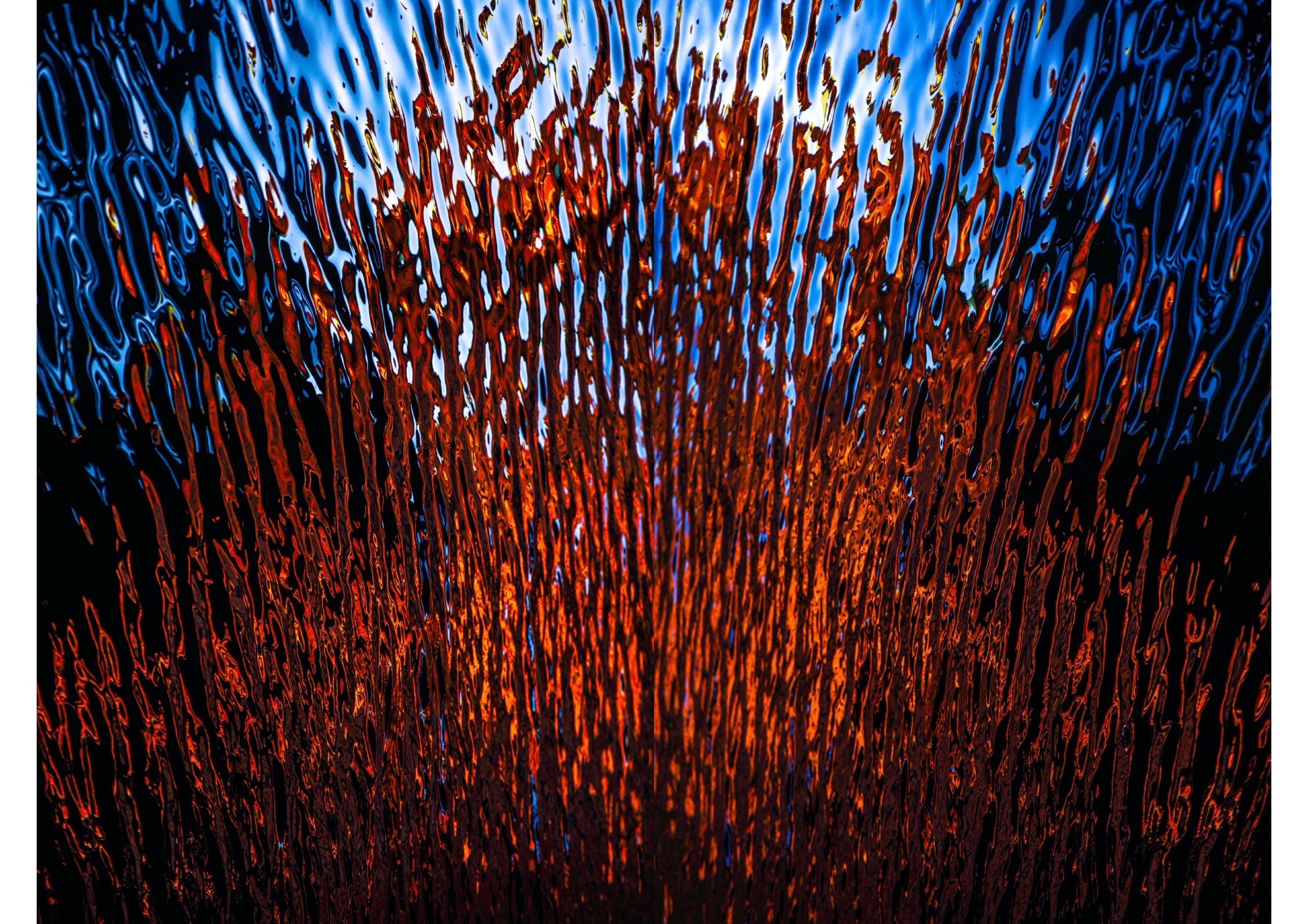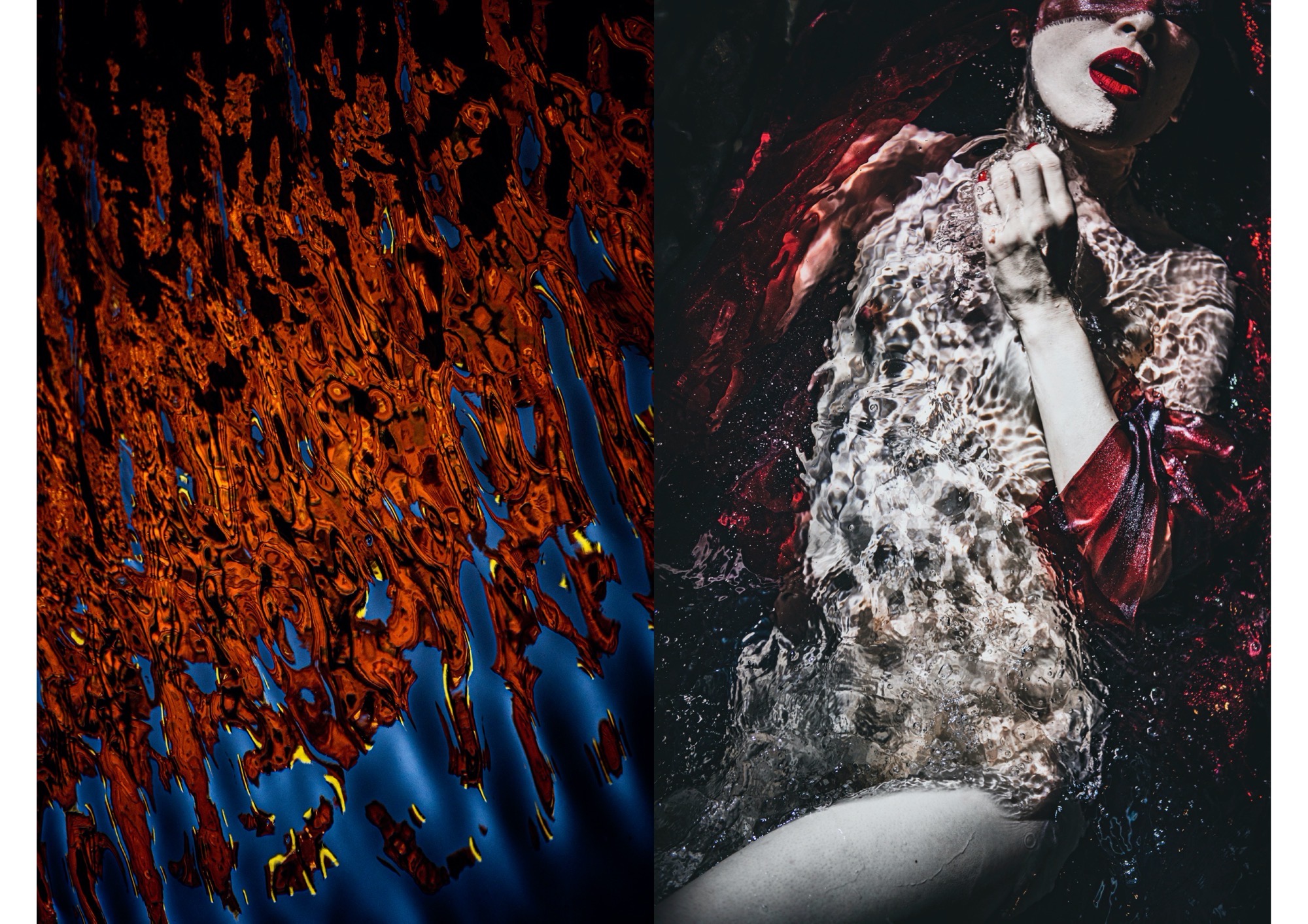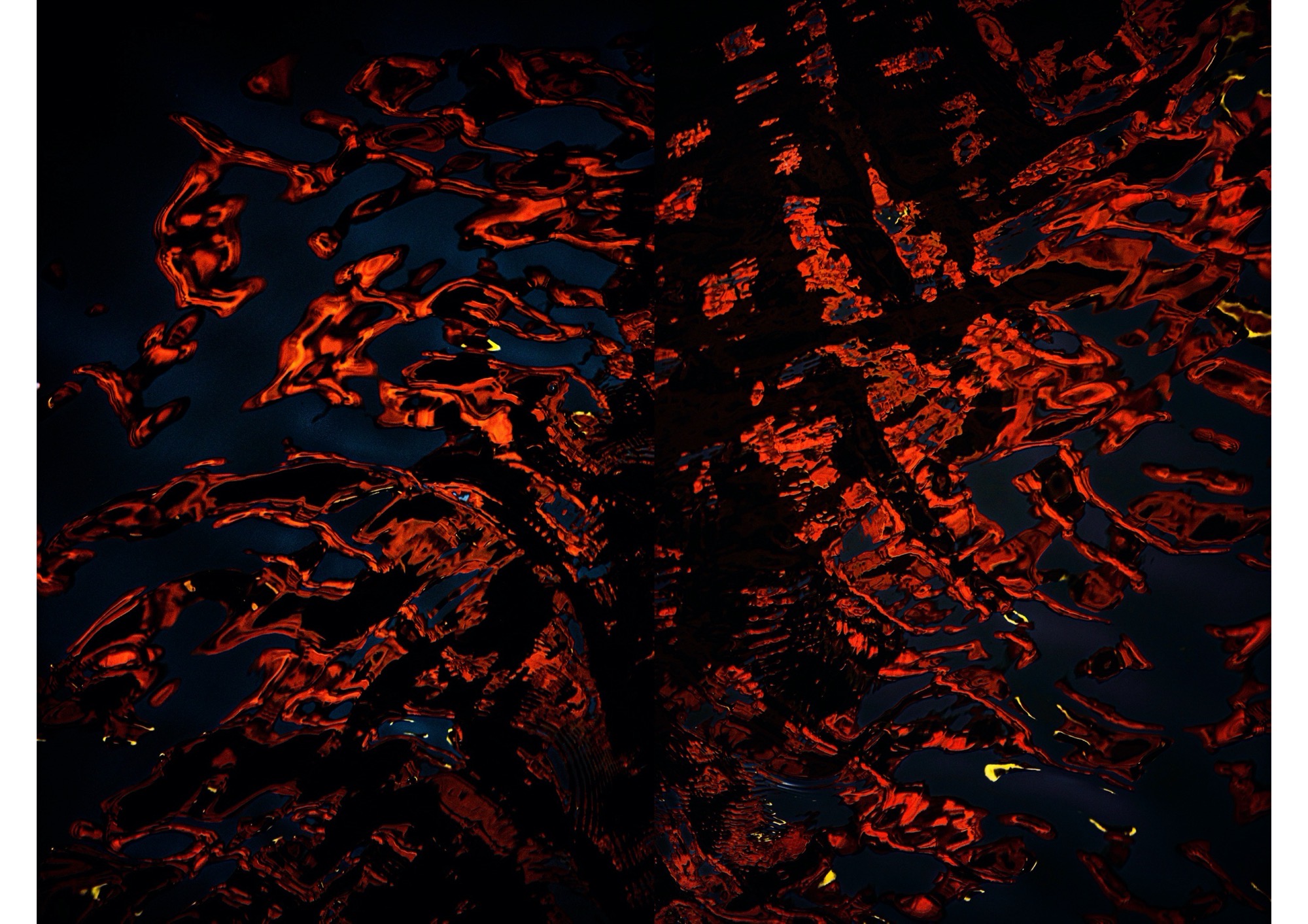 To be continued in Photo-Book "Undine"
---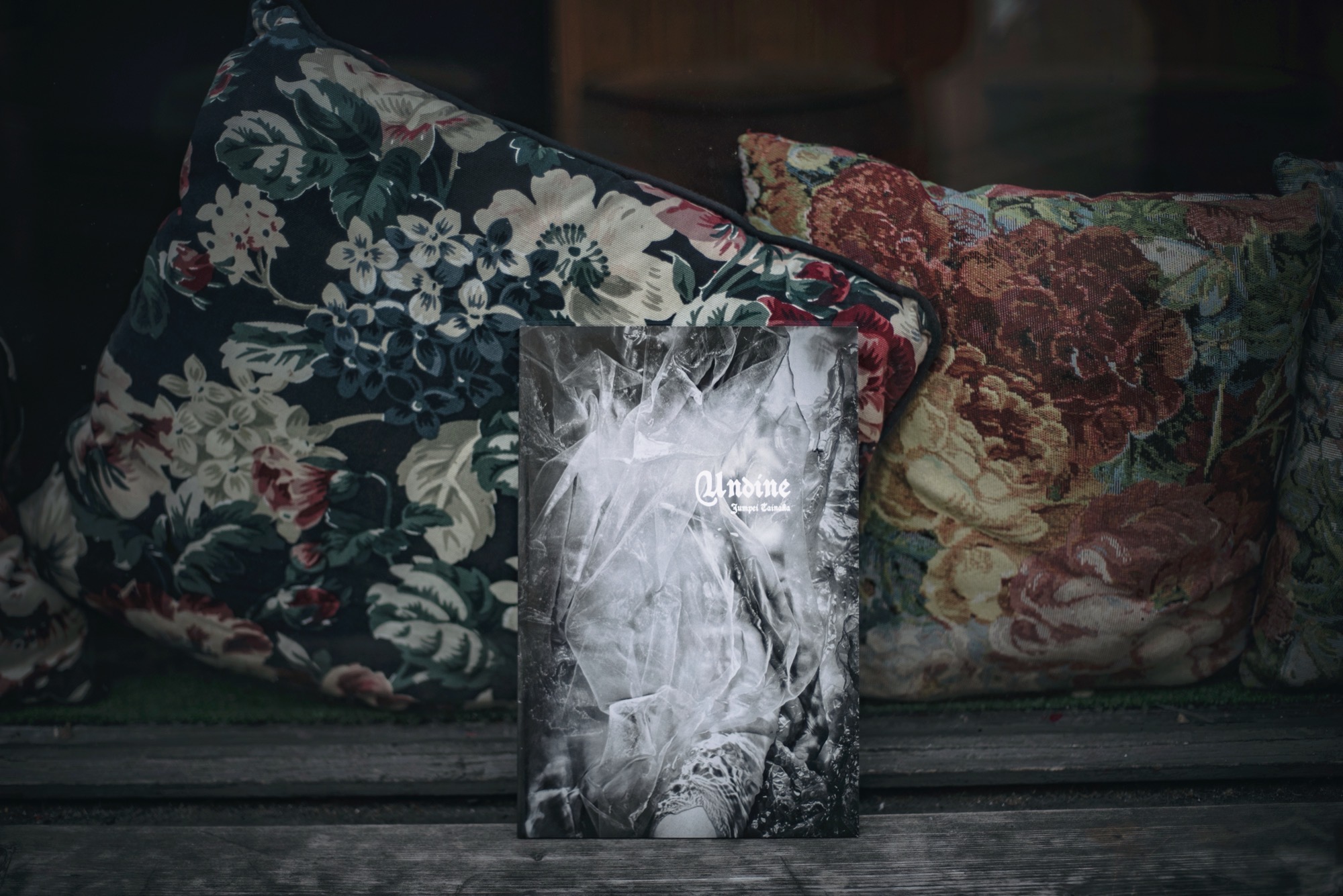 In the present-day world where everything becomes clear and can be revealed,
fantasy and creativity may be narrowed down.
That's why I think it's high time for us to turn our thoughts to fantasies,
invisible beings and the unseen world.  
And I believe now is the best time since the birth of camera
or photography to express those things with using such instruments
or techniques that can reveal more clearer than paintings.
Jumpei Tainaka captures the world right next to us
which is full of uniqueness that makes all beauty and ugliness feel aesthetic.
 Isao Yukisada (Film director)
The water spirit Undine has no soul.  
What exactly is having a soul?  
Maybe something like dissolving infinite colors in colorless and transparent water on all occasions.  
A naked body that dramatically wears fate and sways on the surface of the water.  
London, Paris, Berlin, New York, Hamburg, Osaka and Tokyo –
the moment of vividness of the surface of water in seven cities around the world,
captured by a photographer who continues his journey in time and space.  
Another story of the original Undine (Friedrich de la Motte Fouqué 1811),
now with a soul.
–
Language: English / Japanese
Product Dimensions : 19.9cm x 29.7cm, 32 pages
500 copies only
Published by Atelier Third