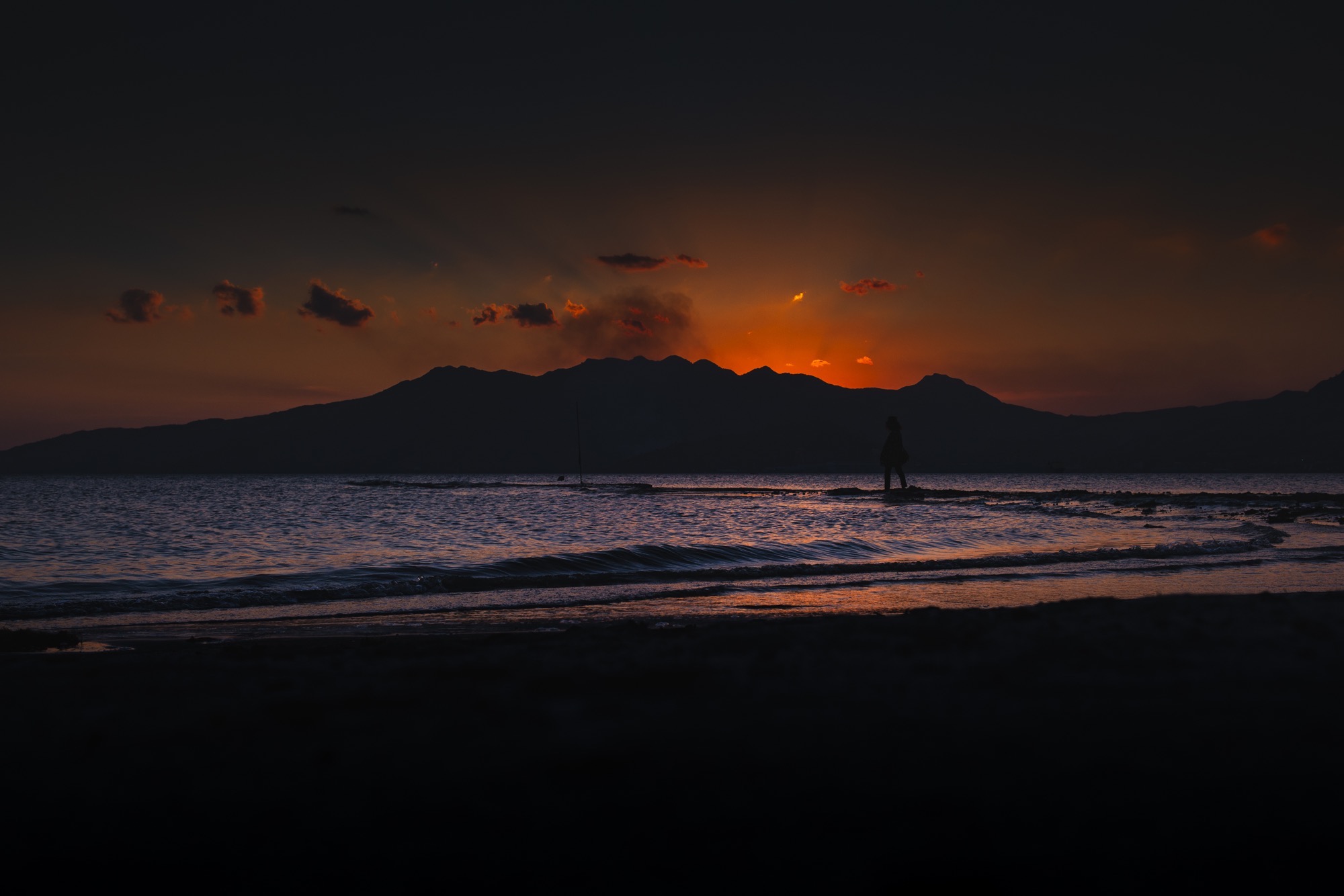 ↓Artist Statement [English ver. below]
時間と空間を飛び越え旅を続けているはずだった。
さながらタイムトラベラーのごとく。
時差を飛び越え、地球を数周回るのは当たり前の日常。
静かの海に立っていたかと思えば、
世界の富が集まる金融街で目を凝らす。
昨日は凍てつく雪山で写真を撮り、
今日は人が洪水のごとく交差するコンクリートジャングルにいる。
明日は人の人生の物語を撮り、
翌週は絢爛と虚構が入り乱れた歴史の中にいるだろう。
合間に、
時間と空間を見失うことがある。
旅の孤独を抱きしめて、己を奮い立たせる。
I'm nowhere. But I'm now here.
現在が過去になり未来へとつながる写真に、
無限に広がる憧れを刻み込む為に、人を撮り、事象を撮る。
日々、出会いと別れを繰り返しながら、
またすぐ明日にでも会いたいと、
ここへ戻ってきたいと、希う。
だが約束はいつだって遠い未来、
不安定に風に揺れる木の葉のよう。
そして、湧き上がる万感が寂寥に包まれようとも、
私は再び出発しなければならない。
心に信じる憧れを求めて!
−
いつからだったかもう覚えていないが、
旅は異界へと足を踏み入れるものになってきたような気がする。
異界ってなんだ?
そんな世界なんてないと普通は思うだろう。
もしあったとしても隔絶された場所に違いない。
ところが異界はすぐ傍らにあった。
初めは迷い込んだらしい。
様変わりした景色や異形のものが現実に浮かび上がる。
たどり着いた瞬間、世界が呼応する。
私の侵入を歓迎するかのように事象が蠢(うごめ)きだし、
止んでいた風が分厚い雲をうねらせ、
隠れていた太陽が笑顔でこちらを見ては、
海原に、大地に、光のはしごを降ろす。
まるで世界そのものが意志を持ち、
写真を撮られたがっているようにも思えた。
憧れを形にしたような遥かな景色は、
時間の円環から外れ、写真の中で永遠となる。
初めて訪れた場所、見せつけられた光景にも関わらず、
異界はすでに、探し求めてきた、いつか帰る場所。
今、時間と空間を超えて異界へと旅立つ。
–
–
I was supposed to be traveling through time and space.
Just like a time traveler.
I naturally transcend time differences and circumnavigate around the world multiple times.
I was standing by the calm sea,
and then I was gazing at the very center of the financial district where all global wealth is concentrated.
Yesterday I was photographing in a frozen snow mountain,
and today I'm standing right in the middle of a concrete jungle where floods of people cross.
Tomorrow I will capture someone's life story,
and next week I will be in a history full of decadent fictions.
Now and then
I lose track of time and space
where I embrace the loneliness in the journey and tell myself to stay brave,
"I'm nowhere. But I'm now here!"
In order to engrave my yearning's limitless expanse
and combine the past, present and future in my photography,
I capture people and phenomena.
With every encounter, a parting endlessly follows.
I cherish each moment in time and space,
and long to return to see my photography subjects again tomorrow.
But those promises are always in the distant future,
just like a leaf about to fall in the wind.
Even if the thousands of emotions crowding in on me sink into melancholy,
I must leave again,
in search of the longing always to be engraved in my heart.
–
However, somewhere along the line,
the journey has been extending as far as the otherworldly,
"異界 (IKAI)", somewhere beyond.
What is that, IKAI?
There's no such thing in the real world.
If it exists at all, it must be somewhere completely isolated.
But in fact, it's just there.
At first it seemed that I strayed there by accident,
and radically altered landscapes and unusual things emerge
as if the world welcomes my arrival.
Things start wriggling, the wind blows again and clouds billow.
The sun comes out and smiles at me and lowers Jacob's ladder to the earth.
The world seems to have its own will and desire to be photographed.
Scenery that shapes my long yearning.
It escapes linear time and becomes eternal in my photography.
Despite being my very first time to visit there and see the scenery,
IKAI has already become the place I've been searching for
and I will return to someday.
Now, my journey shall continue beyond time and space, towards IKAI.